Track and Trace system for pharma packaging is a serialization of each pharma product with unique identifiers. Let's discuss what it is and how it is implemented.
Track and Trace system for pharma packaging is one of the most critical features. This is the latest automated method, where pharma products can be tracked accurately and without delay up to a single unit quantity.
Packaging is a critical process in the pharma industry to conserve a pharma drug in adequate packaging material against various external factors. It enables pharma manufacturers to implement business enhancement strategies such as marketing and security. Additionally, it helps pharma manufacturers tackle multiple challenges the industry faces, such as counterfeiting and product tampering.
Traditionally, the manual method is used, in which marking lacks detailed information and accuracy, is prone to human errors, less authentic, and tracing & tracking are complex and time-consuming.
What is the Track and Trace System for pharma packaging?
The track and Trace system is a serialization method that gives every packaged product a unique identifier. The process is automated from the initial phase to the last, i.e., from ID generation to final product printing. The serialization data is linked to a centralized database that contains details of the unique identifier and can be used to check the authenticity. The unique identifier can track the product at different stages until it reaches its end user. It can be traced back to mine details such as raw material, manufacturing process, quality test, etc.
The unique identifier can only be read by a scanner device and cannot be read manually. Additionally, these identifiers cannot be generated and printed manually.
In contrast to track and trace system, manual methods cannot produce unique identifiers. Instead, the same repetitive information is put on every product in a batch, making it difficult to track and trace a single product. The identifiers in manual methods are generated and printed manually and are not linked with a centralized database system.
Data carrier for Track and Trace System for pharma packaging?
A data carrier is a medium to record and convey data over agreed protocols and contains machine-readable data. For the pharma track and trace system, it is the medium that carries the serialization data.
There are many forms of data carriers for track and trace systems for pharma packaging, such as barcode, RFID, and 2D bar code, but the most common method supported by the United States is 2D data matrix bar code.
An international non-profit organization develops a 2D data matrix called Global Standards One – GS1.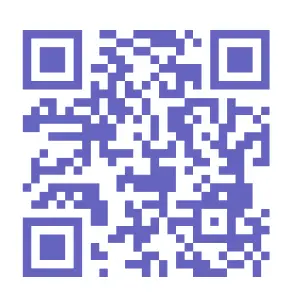 A 2D data matrix is a two-dimensional code in tiny dots, which take the shape of a square or rectangle and contain the required information. 2d data matrix consists of the following information
Global Trade Item Number – GTIN
Expiry date
Batch number
A serial number of the product.
Some advantages of using 2D data matrix include
This format is small and can be easily used with all the relevant information on small packing.
In this format, errors can easily be corrected by erasing the previous data and writing a new one, which is impossible in other data carriers.
Its printing can be done at high speed without any errors. This is helpful for high-speed machines, where everyday printing cannot match the rate.
It can be printed on any material or shape without losing any information.
Advantages of Track and Trace System for pharma packaging?
Let's discuss some advantages of track and trace system for pharma packaging
Anti-Counterfeit
The track and track system is effective in detecting and preventing counterfeit products. Users, Wholesalers and retailers can use serialization data to check the authenticity of a product by comparing it with the information available in the database.
Track and trace system requires dedicated resources, software systems, and machinery, which is often difficult for counterfeiters to establish and ditch the track and trace system.
Help solve supply chain issues
Pharma manufacturers can use Track and track systems to investigate problems or issues with the supply chain. It is performed by tracing a product at the location of delayed time or other abnormal behavior.
Regulatory Compliance
The track and track system is now becoming a mandatory regulatory requirement for most competitive markets such as the United States and Europe.
In the United States, the Drug Supply Chain Security Act – DSCSA, and in all countries of Europe, European Directive 2011/62/EU provides guidelines for all pharma manufacturers for track and trace system that intends to market their products.
Enhanced Patients safety
The track and track system enhances patients' safety by preventing any defect in the product during all stages of the manufacturing process.
It helps to minimize errors when serving medication to patients because tracing can ensure the correct medicine for suitable patients. It allows patients to identify a genuine product from counterfeit using advanced methods such as verifying through mobile devices. It also helps patients better access drug information.